Run the River 10k is a fast, beginner-friendly off road course, starting and finishing at Lee Valley Athletics Centre, running along the River Lee. The race will start at 10:30am on 10-Oct-2021.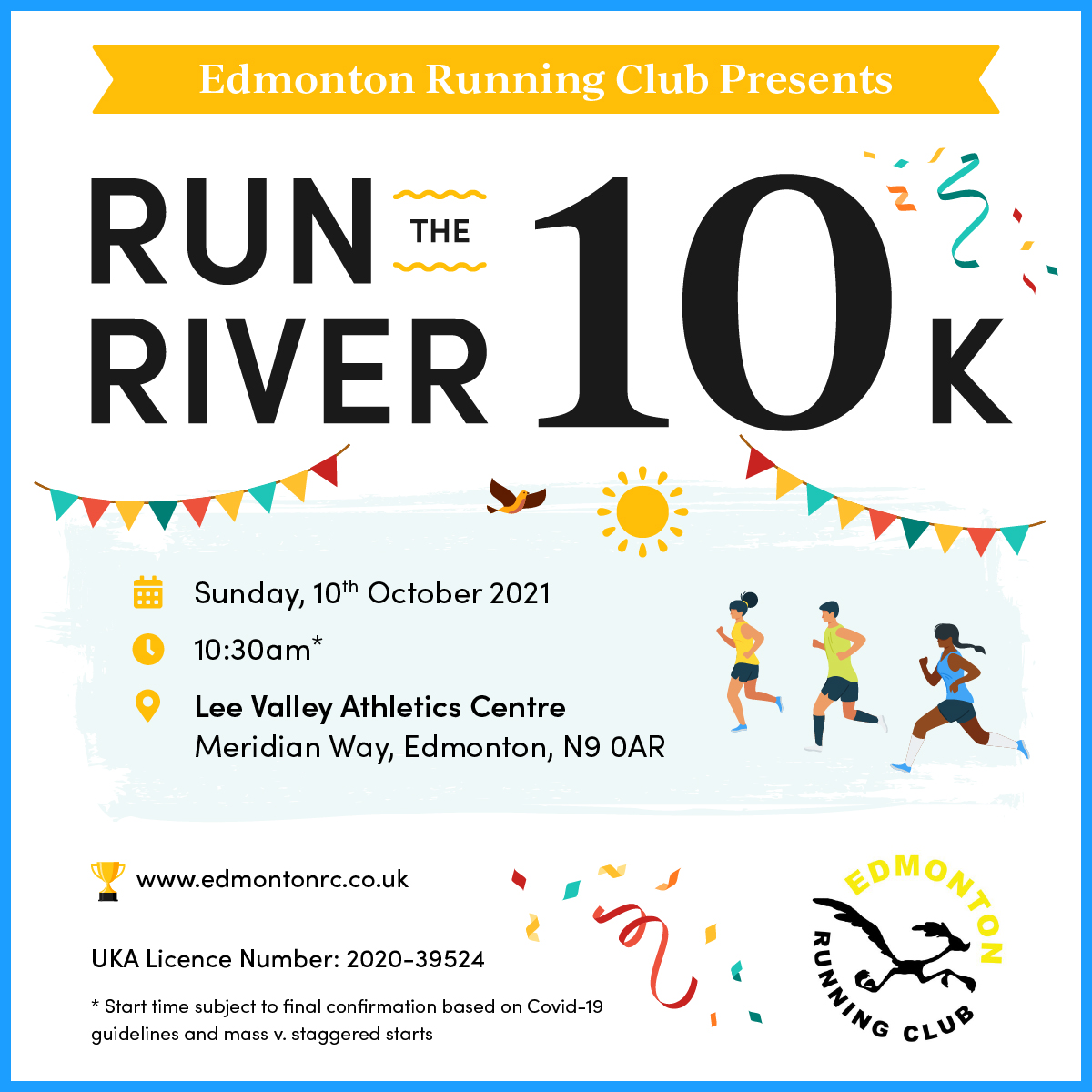 You can check the details and enter online at RunBritain website – link.
Race route - link (opens new window).
In the last couple of years, this race has completely filled up before race day, so avoid disappointment by entering as soon as possible!
For updates, 'like' our Facebook page and RSVP to our FB Event - coming soon.
Here is the FAQs, which will hopefully answer all your race-related questions.
If not – please drop a line to rtr10k@edmontonrc.co.uk
UKA Race Licence: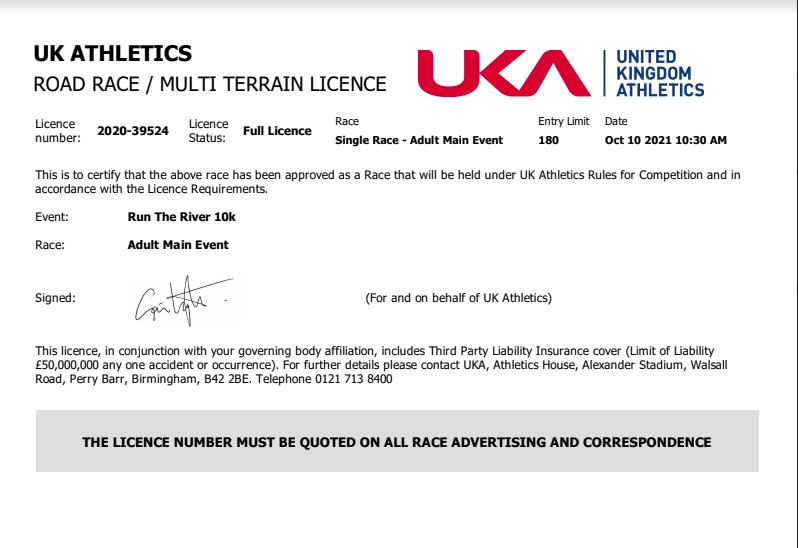 2019 Results:
Run The River 10k (external link)