Thank you to everyone who raced and volunteered at Run the River today. You were all amazing! Race results can be found here...
Edmonton RC Run The River 10k 2023 Results | Race Radar Timing
Photgraphs from Run the River can be found here (credit Ahmad El-Sanhouri)
RUN THE RIVER 2023 - Google Drive
...................................................................................................................................
Run the River 10k is a fast, beginner-friendly off road course, starting and finishing at Lee Valley Athletics Centre, running along the River Lee. The race will start at 10:30am on 8-Oct-2023. There will be a free children's 1 mile fun run starting at 10:00am.
RUN THE RIVER 2023 IS NOW FULL....FINAL INSTRUCTIONS WILL BE SENT TO ALL PARTICIPANTS IN THE WEEK PRIOR TO THE RACE
To avoid disappointment, we have now closed the waiting list as it exceeds the number of drop outs in previous years.
Unfortunately at this late-stage Edmonton RC is unable to accept deferrals or pay refunds. All costs for staging the event are now committed. If you wish to transfer your place to another runner, this is fine but please notify us of this change so we can update our records. The deadline for transfers is strictly Wednesday 4th October 2023 as we need to provide the final start list to our timing company. If you wish to transfer your place to a runner on our Waiting List, please contact us on rtr10k@edmontonrc.co.uk and we will connect you.
In the last couple of years, this race has completely filled up before race day, so avoid disappointment by entering as soon as possible!
Race route - link (opens new window).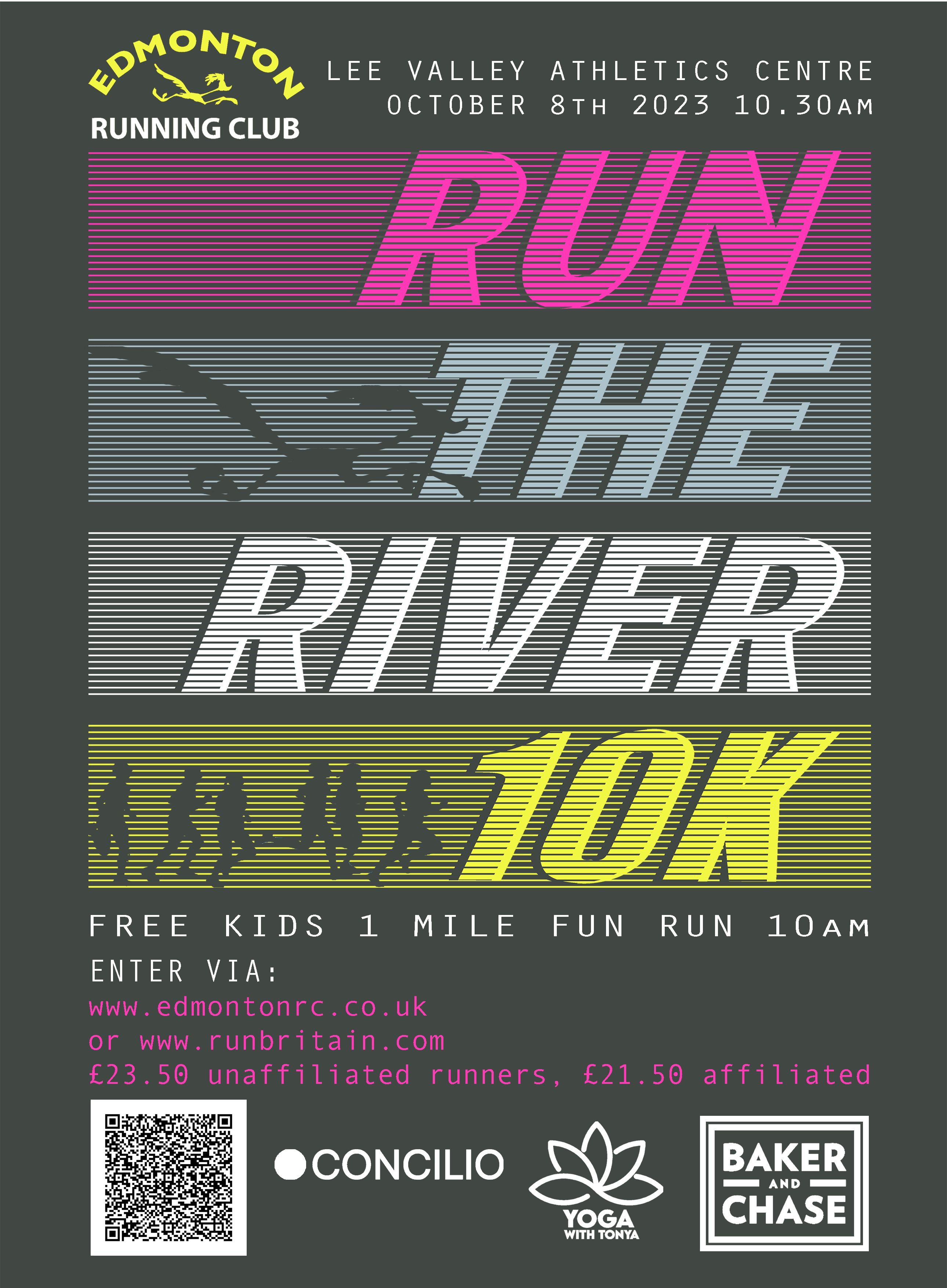 For updates, 'like' our Facebook page and RSVP to our FB Event - link
Here is the FAQs for 2023, which will hopefully answer all your race-related questions. Please note the important update about our policy regarding those who have entered but subsequently are unable to participate in the race. In a nutshell, we can't offer refunds or deferrals but are happy for you organise the transfer your place to another runner by 4th October 2023.
If you have any further questions – please drop a line to rtr10k@edmontonrc.co.uk
To find out more about the Lee Valley Athletics Centre, please visit www.better.org.uk/leisure-centre/lee-valley/athletics-centre
For the race participants - you can will find full pre-race instructions here and emailed to you a week before the race.
UKA 2023 RACE LICENCE: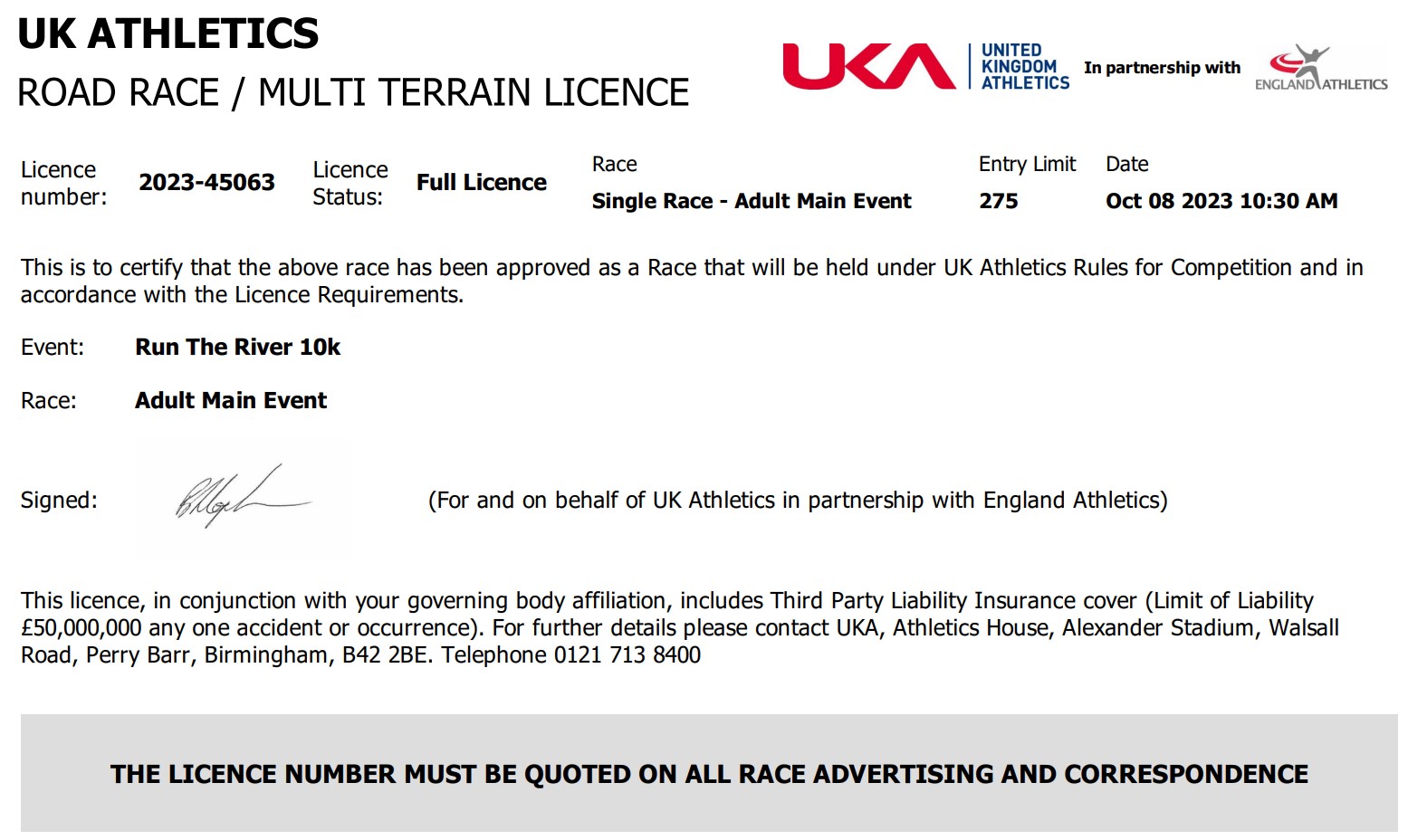 2022 RACE PHOTOS
Our race photos are free.
Please check the race FB page for the albums from the fun run, start and finishing bend - here.
We also secured the help of a top sports photographer Graham Smith to cover this year's race. His images are available (also for free) at his gallery - here.
Please take the photos you like for personal use, but consider providing the link and credit the images to Graham.